So as you may know, and you probably don't unless you're a total stalker (Amanda...) I have almost all of my belongings in a 5x10 storage unit. Which is awesome unless you know, I need something. Sad for me. But I do have some crafty things even without my beloved Boot Box.
Today I was perusing some crochet patterns on the interweb and I found two beauties that I want to try out RIGHT RIGHT NOW. However I can't find any crochet hooks, my yarn scissors, and only one skein of yarn. Shit my life, right?
Searched my Jeep and, Oh wait- what's this? two hooks and 6 skeins of different colored yarns!!
TO MAKE!! First, there's these little guys: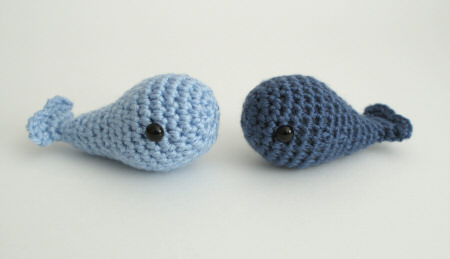 and how super cute are these bows?!?!
And how lucky is this Lady? These two patterns call for different size hooks well, I found two crochet hooks. E for the whales and J for the bows! How perfect?
Also, Princess Bride is on TV.